---

---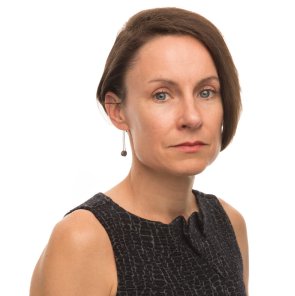 B+E, the first brokerage and technology platform for net lease real estate, today announced the sale of the National Packaging Services headquarters located in Green Bay, Wisconsin for $11,050,000.
(PRUnderground) January 4th, 2022 - B+E, the first brokerage and technology platform for net lease real estate, today announced the sale of the National Packaging Services headquarters located in Green Bay, Wisconsin for $11,050,000.
This facility is mission critical to one of the leading towel and tissue manufacturers and distributors in Wisconsin, the #1 State for Paper Manufacturing in the US.
"The out-of-state buyer was able to find a great return on a stable investment with over seven years of term remaining in a great industrial submarket full of national tenants" said B+E brokers William Brooks and Tim Hain. "This sale demonstrates the red-hot demand for industrial assets that continues to drive record-setting pricing."
...more

---
WISCONSIN RAPIDS, Wis. (WSAW) - The president of the group looking to purchase the paper mill in Wisconsin Rapids said he is cautiously optimistic about a Scandinavian company acquiring Verso, the current owner of that mill.
Monday, BillerudKorsnäs and Verso announced the acquisition, with BillerudKorsnäs purchasing Verso's outstanding shares for about $825 million. The president and CEO of BillerudKorsnäs, Christoph Michalski laid out in a press conference their plans to ramp up production at Verso's Upper Michigan mills, however, he said they were still determining whether to sell the Wisconsin Rapids location.
"We've been working on things right along actually with Verso," Dennis Schoeneck, the president of the Timber Professionals Cooperative said. "They've just been dragging their feet and now I know exactly why."
The cooperative has tried to purchase the Wisconsin Rapids mill twice since it closed in the summer of 2020...
...more

---
IRON - Four fire departments responded to a fire at the ND Paper mill Tuesday morning.
At 5:37 a.m. Tuesday, the mill reported a fire at the boiler house, Biron Fire Chief Dave Kerkman said. When the Biron Fire Department arrived, they found the fire was on the roof of the building, he said.
Fire departments from Grand Rapids, Port Edwards and Rudolph, as well as Saratoga First Responders, responded to the mill because of the time of day, Kerkman said. Officials wanted to make sure they had enough volunteer firefighters on scene.
The fire was in a large piece of equipment on the roof of the boiler house, Kerkman said.
...more

Ken Notes: NO Injuries! A special thanks to all the crews and staff that responded!

---
MADISON - A number of groups representing water utilities in Wisconsin are asking the state Department of Natural Resources to hold off on setting standards for "forever chemicals" in drinking water.
The League of Municipalities, the Wisconsin Rural Water Association and the Municipal Environmental Group Water Division are asking the state to hold off on setting standards for PFAS in drinking water until the federal government proposes and sets standards first.
"Drinking water utilities and Wisconsin have always followed the federal drinking water standards," said Lawrie Kobza, the legal counsel for Municipal Environmental Group. "They have never adopted their own drinking water standard before. This would be the first time, and in our view, they`re following a process that`s not consistent with the federal drinking water process." ...
...more

---
Green Bay Packaging Inc. (GBP), headquartered in Green Bay, Wisconsin, has announced it will begin building a new "super" corrugator plant measuring 600,000 square feet in Fort Worth, Texas, to replace the company's current 200,000-square-foot plant in the city. Construction on the site is set to begin in the first quarter of 2022, and startup is scheduled for the second quarter of 2023.
GBP says it has operated a plant in Fort Worth for more than 50 years. The new plant will be equipped with a new 110-inch Fosber corrugator and all new high-speed flexo folder gluers and rotary die cutters.
SEE ALSO:
...more

---
Federal land managers on Tuesday announced what they called a comprehensive response to growing wildfire danger across forested areas of the nation.
U.S. Agriculture Secretary Tom Vilsack and Forest Service Chief Randy Moore said they were unveiling a 10-year strategy to significantly increase logging, prescribed burns, thinning and other "forest health treatments" more strategically where needed most and at the scope of the wildfire danger that looms in many areas....
...In the Northland, the Forest Service manages the Superior and Chippewa forests in Minnesota, the Chequamegon-Nicolet forest in Wisconsin and the Ottawa forest just across the border in Michigan's Upper Peninsula — millions of acres combined....
...more

Ken Notes: Lets hope Wisconsin can be proactive rather than reactive regarding northland timber!

---
FOX CROSSING, Wis. (WBAY) - A firm based in Menominee, Mich., says it purchased the former Clearwater Paper Company site in Fox Crossing and is considering turning some of the site into apartments.
According to KK Integrated Logistics, the purchase includes a 1.2 million square foot mill site on the east side of Lake Street and a 250,000 square foot warehouse on Lake Street's west side.
The company is considering turning a six-story section of the mill into apartments overlooking Little Lake Butte des Morts, after a feasibility study is being done..
...more

---
A Wisconsin forest products cluster: a catalyst for sustainable, enduring transformation
Northern Wisconsin's forest products industry is the largest in the nation, providing high-quality jobs to nearly 39,000 workers and contributing $14.6 billion to manufacturing output in the state. With the highest concentration of paper manufacturing in the United States, our region is the leading U.S. producer of paper products ranging from tissue to corrugated cardboard to specialty papers that supply national markets and drive $1+billion of exports to 100 countries.




For much of the last century, steady demand for the region's products sheltered this industry and the rural, timber-dependent communities that rely on it from economic downturns and the accompanying social challenges. This sense of security has faded in the past 20 years as events like the Great Recession, changes in global demand for forest products, and the COVID-19 pandemic forced mill closures and a re-thinking of the future of the industry. These events have catalyzed the coalescence of a regional growth cluster for forest products in Northern Wisconsin.
Build Back Better brings the opportunity to align the focus of the stakeholders who shape our forest products ecosystem to transition the industry as global forces drive rapid change and the need to diversify our state's outputs has never been greater. Our vision is the transformation of our forest products industry to one that is positioned to meet, exceed, anticipate, and drive the demands of our 21st-century customers seeking sustainable, high-performance products, while creating a resilient and thriving rural economy underpinned by sustainable forest management.
Our region and industry...
...more

---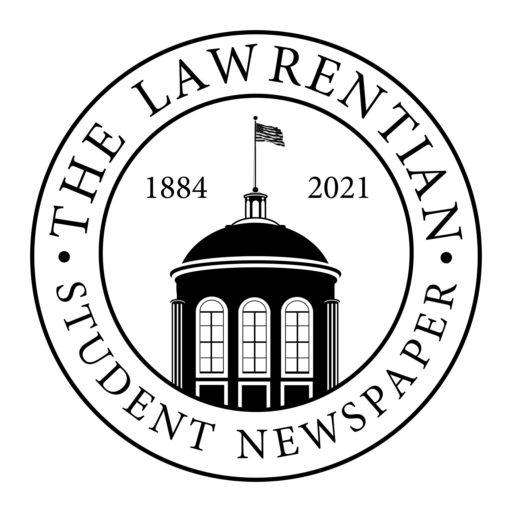 The Fox River: home to river bugs, provider of food and drinking water to communities along the river and an all-around excellent place to go enjoy a nice existential scream in the peaceful seclusion of nature (if you're so inclined). We see it every day and sometimes even make a point of spending time with it up close, but how many of us are familiar with the river's colorful history?
Lawrence perches above the Lower Fox River, which stretches for 39 miles, originating at Lake Winnebago and discharging into Green Bay. Paper manufacturing is a major industry along the banks of the river; in fact, Appleton was the first community in the Fox Valley to begin manufacturing paper, though Kaukauna is known for its old Thilmany Papers mill...
...more

---
Regulators say region meets standards for all federally regulated air pollutants
Federal and state environmental regulators announced Wednesday that the Rhinelander area has met the most recent federal air quality standard for sulfur dioxide, bringing the entire state into compliance.
The pollutant largely stems from burning fossil fuels at power plants and other industrial facilities. The Ahlstrom-Munksjo paper mill in Rhinelander was primarily responsible for the area's emissions...
...more

---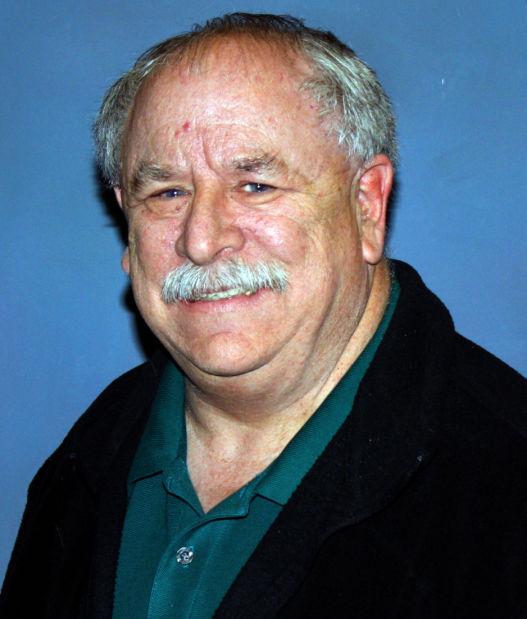 By Johh Andersen For the Herald Jan 9, 2022
I hope your holiday season was the very best it could be. We struggled once again through a COVID holiday. I can only hope we can get our act together to stay safe and be well. Please get vaccinated. If not for yourself do it for others.
Over the holidays I received two requests for donations. The first reached out of the past to tap me on the shoulder. The second was unknown to me as I simply do not often go there but the request is genuine.
I went to Trees For Tomorrow during my high school years. What I learned there has stayed with me all of my life. Trees For Tomorrow began 1944 at an old Civilian Conservation Corps (CCC) camp near Eagle River, Wisconsin. From the Trees For Tomorrow website, "Nine executives of the pulp and paper industry got together in 1943 to restore the north woods to its forested glory, being able to support their industries with a renewable resource, and provide recreational and educational opportunities to both residents and visitors."...
...more

Ken Notes: What a great read and thanks John for helping us look back to see our future. We need to refocus on our forests as a resource for both industry and recreation not to mention the classroom you describe.

---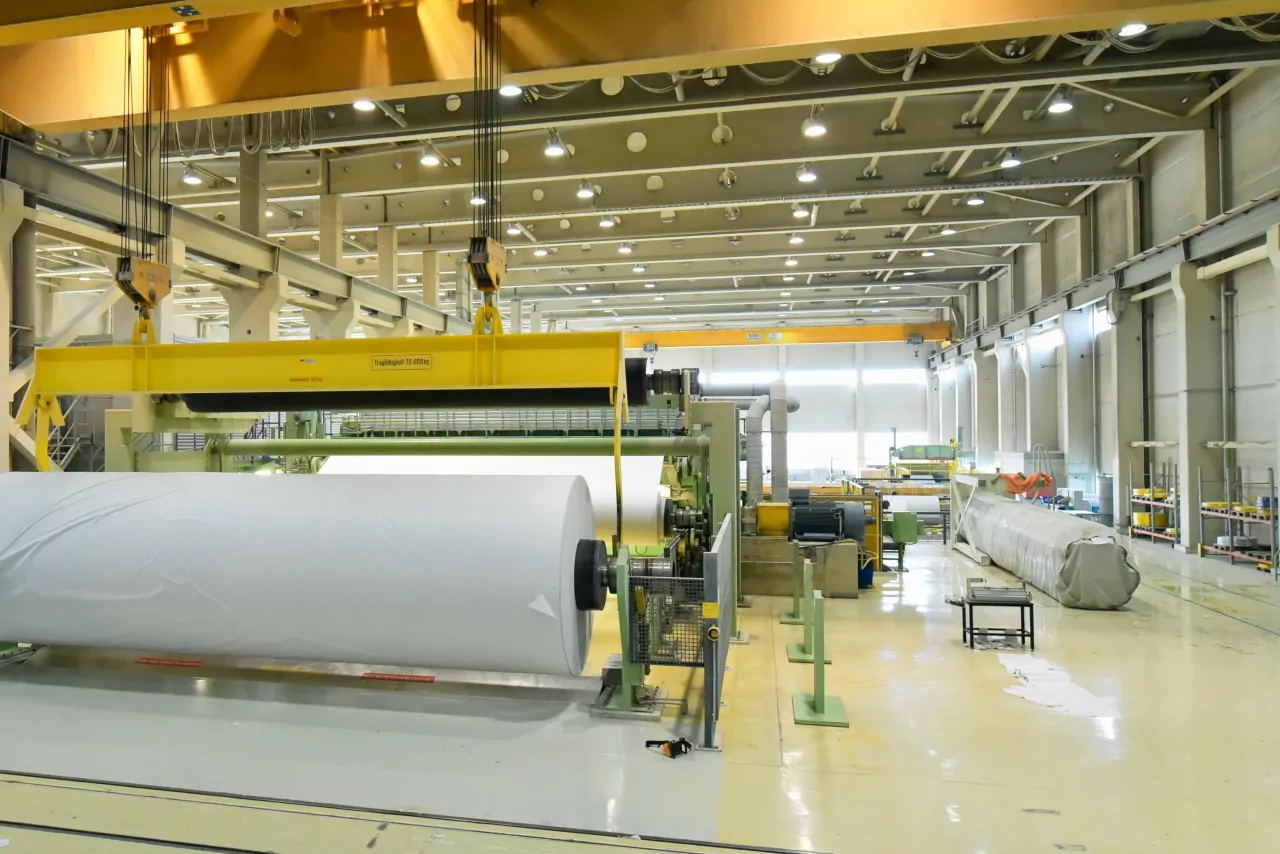 Verso Corp. (NYSE:VRS) holder Hoak & Co. is against the company`s $27/share sale to to BillerudKorsnas and would like the company to remain independent.


"As a long term and supportive shareholder of Verso, Hoak & Co. was disappointed by the board's decision to sell the Company to BillerudKorsnäs for $27.00 per share," Hoak wrote in a 13D filing.. "We believe that it is the wrong time to sell the company, and that the agreed-upon price does not ascribe fair value to the Company's prospects and its ability to generate significant cash flow in the coming years.."


Hoak, which has a 8.2% stake in Verso and appears to be among the company`s top five holders, said it would be better for the company to remain independent and plans to vote again the announced sale.


Last month, Clearwater Paper (NYSE:CLW) could become acquisition target for BillerudKorsnas.


Also see, Verso takeover is called a negative for Graphic Packaging (NYSE:GPK) and WestRock (WRK.)
...more

---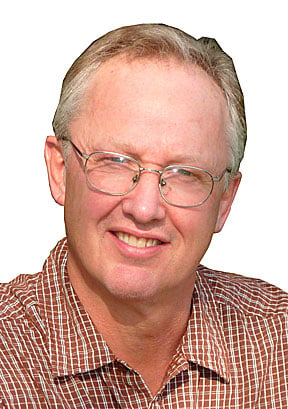 My brother Richard called the other day wondering why the numbers of birds coming to his feeder has dropped the last few years. He lives on the edge of Hudson overlooking Lake Mallalieu. He's high on a ridge that circumnavigates most of flowage, mostly old growth oak; the property is mostly shaded that leaves new plant growth limited opportunities. There are no new building, no logging, and digging or forestry projects going on. Life on Lake Mallalieu is stable.Brother Dick said, "Something has changed since I haven't moved, but the birds that used to hang out here have."...
...more

Ken Notes: Another good read. We need to remember that once we remove a forest for crops, development, or other reasons it is very difficult to get it back. If we are not managing our forests for the benefit of our industry we should be managing them for the benefit of our grandchildren. Just a thought...

---
Masks, hygiene products and meltblown nonwovens among the hottest topics of the year
Just like in 2020, the past year was a busy one for the nonwovens industry as demand for the materials continued to grow amid the ongoing coronavirus pandemic. The rate of investment among nonwovens producers and converters didn't slow down as the need for face masks, wipes, PPE and other nonwoven-based products continued through this year.
Unsurprisingly, our most widely read feature article of the year was our Face Mask Market Report, which highlighted investments made by the producers that make the nonwovens that go into masks, as well as the many companies that added capacity to produce masks and N95 respirators for first responders and the public...
Here's a look back at the top 10 feature articles that captured your attention this year.































...more

---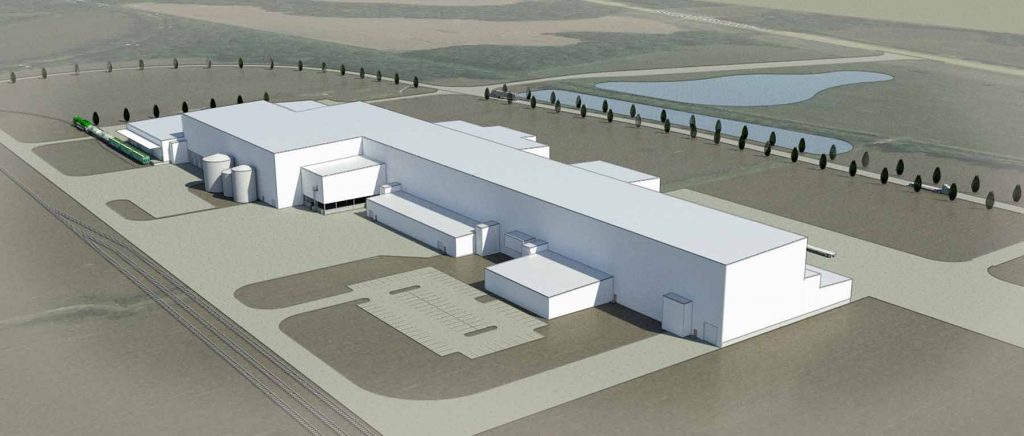 Pratt Industries recently broke ground on its sixth 100% recycled paper mill, and Graphic Packaging is close to opening its massive recycled paperboard machine.
Those are a couple of recent updates from paper mill operators worldwide that have repercussions for domestic recycled fiber markets.
Biggest investment in Pratt history
Pratt Industries broke ground on a $500 million mill and box factory in Kentucky, where the company will take in and recycle mixed-paper and OCC bales...
...That pulp production strategy from Nine Dragons can be seen in the company's four U.S. mills, facilities the company acquired in the years since China's fiber import restrictions began to take hold. These mills – located in Biron, Wis.; Old Town, Maine; Fairmont, W.Va., and Rumford, Maine – all include some amount of recycled fiber processing capacity....
...more

---

Call 608.334.2174
For More Info
...more

---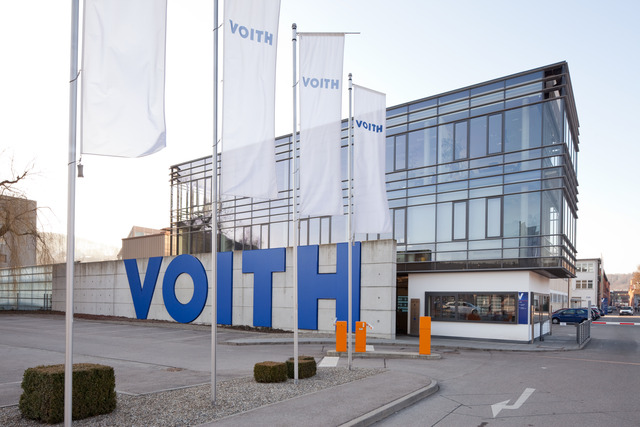 Voith has achieved an ambitious sustainability goal: As of the beginning of 2022, Voith has successfully reduced the CO2 emissions at all its sites to "net zero". Therefore, the Group's operations will be climate neutral from January onwards.
This success confirms Voith's pioneering role in the decarbonization of industrial production. All Voith sites worldwide undertook enormous efforts to achieve this major accomplishment. Increased energy efficiency and the comprehensive use of renewable energy sources were key factors in reaching the Group's CO2 reduction goals.
...more

---
The CIO at VAI says "the past year equipped us with the knowledge and experiences to maintain operational efficiency and continue business growth"
Another holiday season with an overloaded supply chain was bad news for retailers and business leaders. "If nothing else, it means we have spent the entire year battling supply chain disruptions", said Kevin Beasley, CIO at VAI enterprise. From the increase in cyberattacks in the first quarter to port congestion and labor shortages, business and supply chain leaders faced several major challenges in 2021.
With the start of this new year, it is important to take stock and look ahead to the challenges and opportunities in store for the supply chain in 2022....
...more

---
The KOLO system is a wireless communication platform that alerts facility managers and custodians when something in a restroom needs their immediate attention..
GP PRO's KOLO™ Smart Monitoring System is among the first six technologies and programs to earn GBAC STAR™ Registered Technology & Registered Programs designation. This designation recognizes innovations that meet a high standard of cleaning, disinfection, and infectious disease prevention.
As the cleaning industry's only outbreak prevention, response and recovery accreditation, GBAC STAR, an accreditation program of the Global Biorisk Advisory Council (GBAC), a division of ISSA, helps organizations establish protocols and procedures, offers expert-led training, and assesses readiness for biorisk situations. Being registered verifies that the KOLO system is approved for use with GBAC STAR protocols and standards...
...more

---

---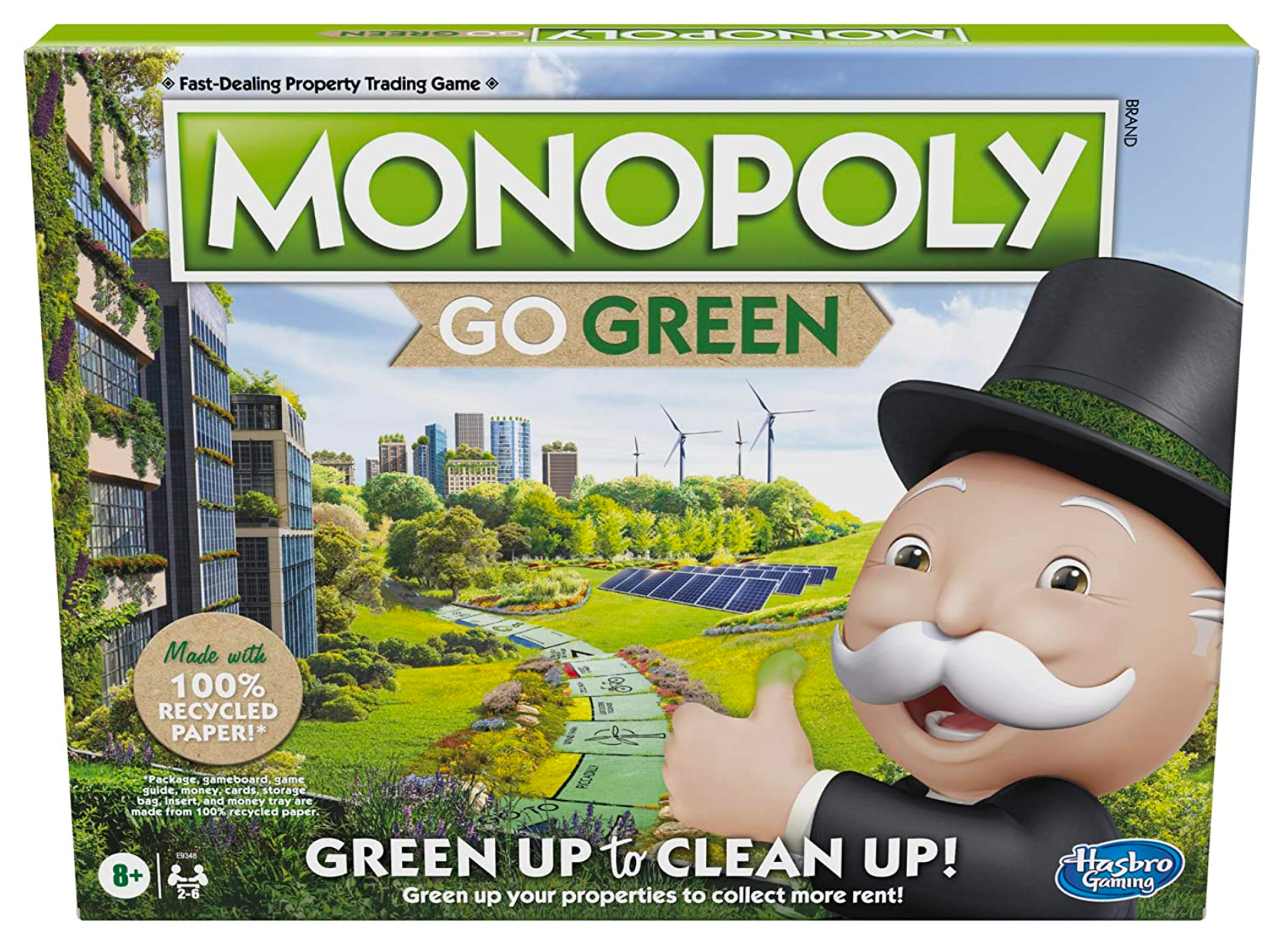 Based on online clicks and unique page views, we are counting down the Top 10 articles of 2021. Check out this March 2021 article, topping our countdown, on a durable, reusable packaging that can be returned for refill and reuse....
...more
Ken Notes: The link is to the website rather than a specific article because this is a great overview of the entire year in packaging...

---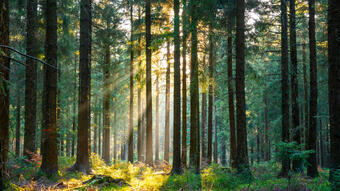 Preserving our planet is a daunting task, one that requires the best efforts of many different leaders across an array of disciplines. So when it comes to some of the most common responses — things like environmental conservation efforts or increased and improved recycling — humanity must continually improve. Luckily, that's what's been happening in the U.S. In the country today, an average of 92.4 percent of

corrugated cardboard packaging gets recycled annually. The overall American recycling rate for paper has risen to 65.7 percent, and paper nowadays can generally be used to make new products up to seven times. (Perhaps it's no surprise that paper and paper-based packaging have become the most recycled materials in the country, accordingly.)...
Jessica Levine, The Recycling Partnership...

Thomas Schinko, makingAchange...

Thomas Schinko, makingAchange...
...more

---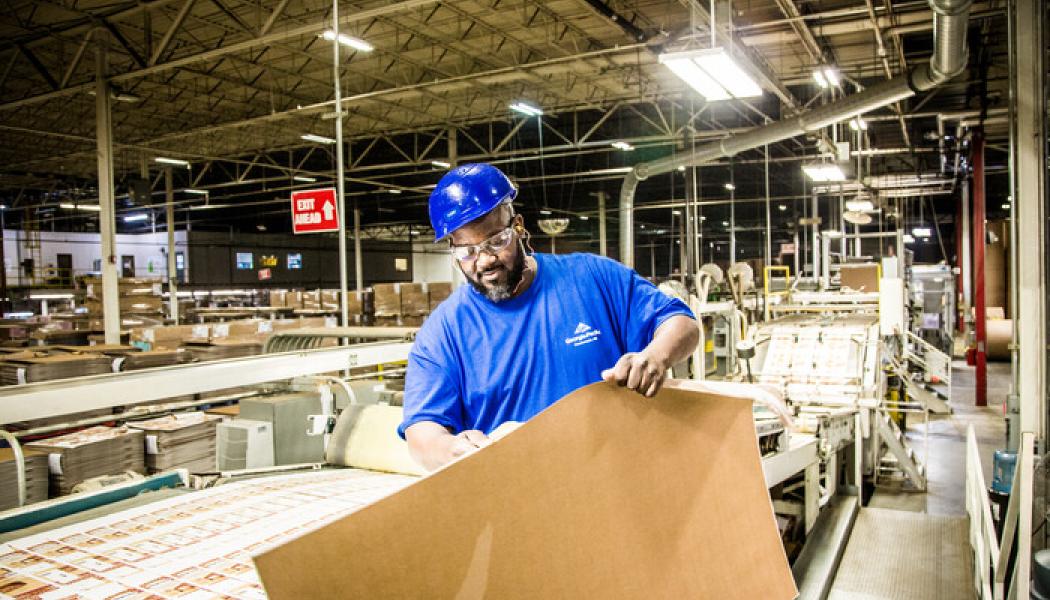 The American Forest & Paper Association (AF&PA) today released preliminary 2021 data from U.S. paper and paperboard mills indicating record containerboard production, the material used to make cardboard boxes.
The preliminary data indicates total containerboard production in 2021 increased 5.6 percent compared to 2020, the ninth increase in the past 10 years.
...more

---
Northern Pulp is suing the Province of Nova Scotia for potentially hundreds of millions of dollars related to the early end of its lease to use Boat Harbour to treat effluent, and the subsequent shutdown of the mill.
In papers filed in Nova Scotia Supreme Court on Thursday, the company alleges it and its affiliates had lost more than $100 million as of June 30 of this year and losses are expected to exceed $450 million in aggregate.
In claims yet to be tested in court, Northern Pulp says efforts by the provincial government to "evade or breach obligations" resulted in the mill being forced to shut down in January 2020....
...more

---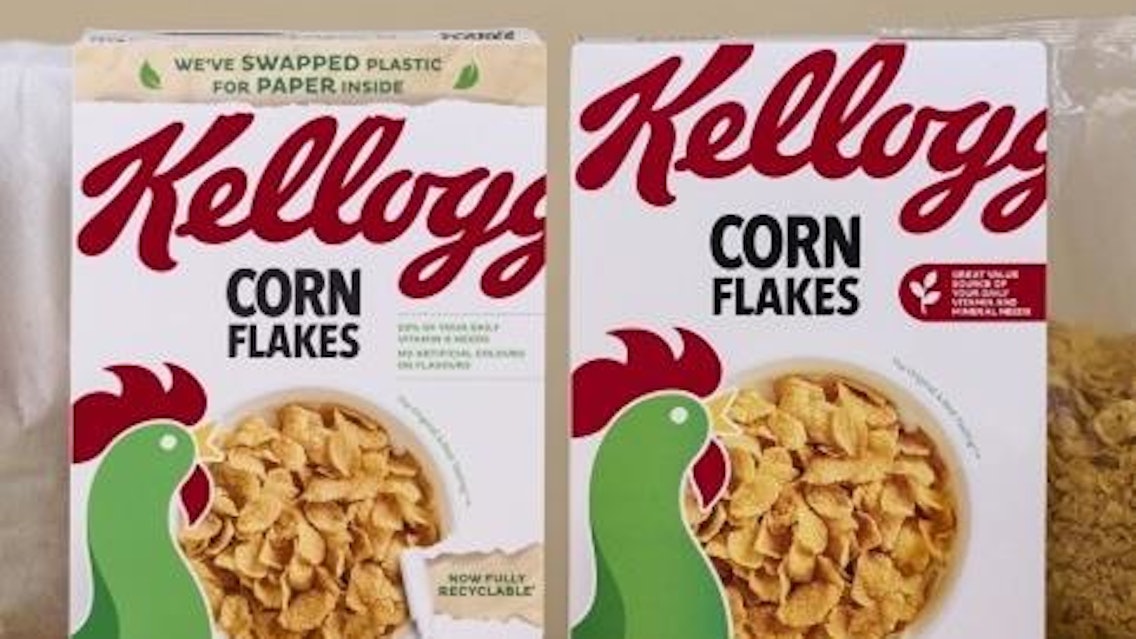 See a few examples of paper or fiber-based packaging innovations from ThePackHub's January Packaging Innovation Briefing Report.
ThePackHub continues to report many instances of brands and retailers switching primarily from plastic to other often paper-based alternatives. Some, but not all, support the move with positive evidence of these changes` environmental impact. The reality is that we are experiencing a cycle of high change where, in some cases, recyclable plastic is being replaced with other materials because consumers believe this as the right thing to do from an environmental perspective. However, not all examples stand up to stringent environmental scrutiny. Most of the material changes have often come about following significant investment in machinery and new processes. These switches are for the longer term, and any reversals are a long way off.
...more

---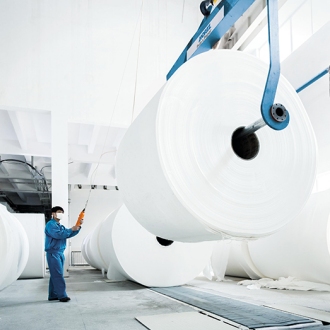 Jan. 13, 2022 - According to the China National Household Paper Industry Association (CNHPIA), in 2021, newly added production capacity in China`s tissue paper industry reached a record high. "The market competition will become more intense, and industry enterprises should invest cautiously," CNHPIA warned.
In 2021, China`s tissue paper capacity continued to grow at a fast pace. According to CNHPIA statistics, from January to December 2021, "China`s tissue paper industry has an accumulated capacity of about 2.686 million tpy, in addition to some projects that have been put into operation but have not been made public. Therefore, the cumulative newly added capacity in 2021 has hit a record high since statistics were available in the Chinese tissue paper industry," CNHPIA said...
...more

---

Smithers are undertaking a new study to map the long-term future landscape of sustainable food packaging.
Smithers is inviting industry professionals to take part in a quick survey to provide a better understanding of what the industry thinks sustainability in food packaging will look like in 2040, and what the implications for the packaging industry will be.
As part of the survey, participants will be asked to rank the likelihood and impact of future scenarios for sustainability in food packaging. All responses will remain anonymous.
The survey can be completed here.
...more

---
Ken Harwood
Editor
WisconsinDevelopment.com
Wisconsin Paper News is a weekly newsletter and website featuring positive stories from Wisconsin`s Paper industry.

Our goal is to remind the decision makers in Wisconsin of the importance of our industry both historically and more importantly into the future. Wisconsin Paper News will be sent to 2,000 Elected Officials and staff, Press Outlets, and Industry leaders each week. It is free to subscribe.
Ken began his career with Kimberly-Clark, consulted with dozens of Fox Valley Companies and eventually became Mayor of Neenah Wisconsin before heading to Madison where he continues to advocate for Wisconsin businesses and communities. He is a journalist, cheerleader, and proponent for the companies that made Wisconsin what it is today.
...more
Wisconsin & "Paper Mills" OR Pulp OR Converting OR "Paper Recycling" OR "Forest" OR "paper Manufacturing".

Start Week: 0 - Query String:SELECT * FROM paper WHERE `issue` > 0 and volume = 10 OR `issue` > 90 ORDER BY sortorder