---
Wisconsin Paper News is a weekly newsletter and website featuring positive stories from Wisconsin`s Paper Industry brought to you by Wisconsin Development News.

...more
---
WISCONSIN RAPIDS - After months of exploring possibilities, Verso Corp. announced Wednesday it would slow down its effort to find a buyer for the Wisconsin Rapids mill.
David Sams, Verso`s vice president of environmental health, safety and sustainability, told members of the Wisconsin Rapids Together Task Force Wednesday morning that, the economic environment and the continued COVID-19 pandemic have made it difficult to find a buyer.
Sams said it has become apparent that a sale in the near future will be 'Äúimpossible.'ÄĚ...
...more

Ken Notes: This is wrong, we need the jobs and we need the pulp. We need to pressure Verso any way we can to expedite the sale or reopening of this facility...

Marty Notes: We need to explore all possible ideas and solutions by bringing them to the table.
---
Retroflex builds printing presses with a lot of versatility! Retroflex, Inc. has taken several orders recently for one of their most versatile presses around. This press is used in line with blown film extruders, corrugators and laminators. It handles webs up to 132'ÄĚ (plus) and speeds up to 1800 FPM (plus). Customers are using them in the overnight shipping industry making air pillows and printing on envelopes. It is also used in the corrugated industry, preprint liner board ahead of laminating to the flutes of a corrugated box, i.e.: Amazon, Staples, Office Depot, Walmart as well as the beverage industry...
...more
---

McLean, VA, Sept. 09, 2020 (GLOBE NEWSWIRE) -- A new documentary gives an inside look at the U.S. paper and packaging industry'Äôs decades-long legacy of environmental stewardship. A story of grit, passion and dedication, 'ÄúPaper Makers'ÄĚ provides a rare and intimate insight into how the industry'Äôs foresters, mill workers and engineers have cared for the land, working in tandem with nature for generations. In a critical decade for climate action, 'ÄúPaper Makers'ÄĚ looks at the philosophy and practices that have made the U.S. paper and packaging industry a vocal advocate for responsible land management, sustainable design and the protection of our planet'Äôs most valuable resources.
...more

Ken Notes: Take a few minutes to watch this film... Very well done... This is a great opportunity to share with educators and leaders in your community....
---
On Tuesday, October 20, 2020, The National Recycling Coalition (NRC) honored their recycling awards recipients at their Virtual 2020 Annual Members Meeting. The awards were digitally presented to the winners through Zoom. The annual awards program is designed to honor and recognize outstanding individuals, programs, and organizations around the country, both for their achievements, and to serve as a model and a resource for learning for NRC members.
'ÄúGreen Bay Packaging is honored to be recognized as a leader and innovator for our recycling and diversion business practices and operations'ÄĚ, said Matt Szymanski, Vice President of Mill Operations. 'ÄúWe are grateful to be the recipient of the 2020 National Recycling Coalition OUTSTANDING BUSINESS LEADERSHIP award for our innovative cradle to cradle and closed-loop recycling achievements. We are proud of our team and the Green Bay community, for their support and commitment to sustainability.'ÄĚ
...more
---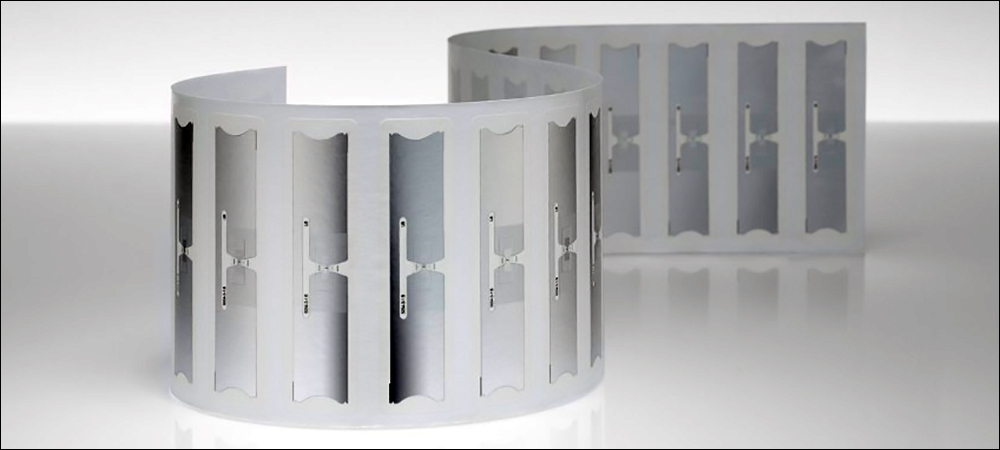 The company is expanding this year with its Smartrac acquisition and new product releases, including a combined RFID and EAS tag and a high-density-read tag, as it seeks to address the changing needs for supply chain visibility and touchless shopping.
Oct 21, 2020Considering how COVID-19 has disrupted retail and other markets, Avery Dennison sees both challenges and opportunities ahead. For RFID, says Jeremy Schenof, Avery Dennison Intelligent Labels` VP of strategy and new business development, opportunity can be found by providing greater visibility into inventory and supply chains, as well as offering touchless shopping to consumers at stores.

The company intends to be part of the solution...
...more
Ken Notes: For a detailed description of
Radio Frequency Identification RFID click here
. The video is way cool...
Marty Notes: RFID is a huge opportunity for all companies involved in packaging... more to come! This will change exponentially over the next few years.
---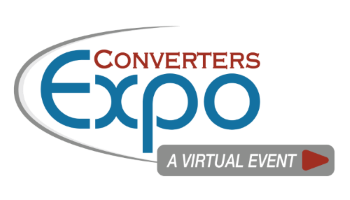 Your one-stop shop for all things converting, Converters Expo: A Virtual Event, will be online and open for business 24-hours a day, 7 days a week through March 2021. Explore and connect with solution providers to help with your most challenging business needs and virtually network with hundreds of industry professionals.

Converters Expo aims to unite converters of paper, film, plastics, and nonwovens with industry buyers, specialists, and suppliers. It is the place to find manufacturing partners, here about out testing and prototyping equipment, find producers of disposables and learn the latest in flexo printing and packaging.

The Online event has been archived and is available for review now thru March 2021...

...more
---
Congratulations to Robyn Buss, Executive Vice President for Ahlstrom-Munksjö's Food Packaging & Technical Solutions business area, for being listed among the 100 most influential women in business in Finland. 2020 is the first year that this annual survey (conducted by the Finnish weekly financial and business magazine Talouselämä) included foreign women who impact Finnish companies.
Robyn Buss has a long career in the paper industry and she has worked with the Ahlstrom-Munkjso facilities in Wisconsin, U.S. for her entire career. She appreciates the culture, especially the family feel and diversity.
"It`s a great pleasure to work with people who represent so many different cultures," she concluded in an interview with Talouselämä.
...more

Marty Notes: It is nice to see the global impact of our Wisconsin companies...
---
The home of the Packers will also be home to an expansive new event venue by January 2021. Resch Expo, a 125,000-square-foot, column-free exposition center, is located in Green Bay, Wisconsin, adjacent Lambeau Field in the city'Äôs entertainment district. Together with the existing Resch Center 'ÄĒ which opened in 2002 and hosts events from concerts to trade shows 'ÄĒ it will make up the new Resch Complex.
More than 700 hotel rooms and a dozen restaurants are within easy walking distance of the complex, complementing the city's more than 4,500 total hotel rooms.
Design of the non-union Resch Expo is centered around natural light, as well as views of the iconic football stadium (though, the Green Bay Packers games will not host fans at home games until further notice, according to the Greater Green Bay CVB). The main floor has ticketing/check-in offices, pre-function space and concessions, all connected to an outdoor plaza.
...more

Ken Notes: We are sure that our industries will make good use of these new facilities...
---
Eau Claire, Wis. 'Äď Cascades Tissue Group, a paper manufacturer in northwestern central Wisconsin, was selected by FOCUS ON ENERGY¬ģ to receive one of its 2020 Energy Efficiency Excellence Awards for its outstanding efforts to incorporate energy efficiency into its facility.
Focus on Energy's Excellence Awards honor program participants who have shown a commitment to leading in energy efficiency. With utility provider Xcel Energy, Cascades first began working with Focus on Energy in the late 1990s. In 2015, the manufacturer performed an audit of its facility to determine its level of efficiency and what measures could be implemented to increase energy savings...
...more
---
Ahlstrom-Munksjö strengthens long-term strategy development and deepens its innovation and sustainability focus by extending the Group Executive Management Team.
Mikko Lankinen has been appointed Executive Vice President, Corporate Strategy and Development, and a member of the Group Executive Management Team as of October 28 2020. He reports to Hans Sohlström, President and CEO. Mikko is currently Chief Development Officer, Corporate Development. Robin Guillaud has been appointed Executive Vice President, Innovation, Sustainability and Communication, and a member of the Group Executive Management Team as of October 28 2020. He reports to Hans Sohlström, President and CEO. Robin is currently Vice President, Business Development, Filtration & Performance Solutions business area.
As announced in August, Anna Bergquist, Executive Vice President, Strategy, Sustainability and Innovation and a member of the Group Executive Management Team, has decided to leave the company. Anna is on parental leave during her remaining time of employment...
...more
---
SCS Engineers crews will visit 12 landfills across the state to sort 400 municipal solid waste samples and visually characterize 640 construction and demolition waste loads. Results of the study will provide a planning tool for waste reduction and minimization efforts across the state.
SCS Engineers
, Long Beach, California, began collecting and sorting samples of municipal solid waste at landfills across Wisconsin in September as part of a study aimed at better understanding what the state's citizens are throwing in the trash.
According to the Wisconsin Department of Natural Resources(DNR), results of the study will provide a planning tool for waste reduction and minimization efforts across the state, and when compared to prior studies conducted in 2003 and 2009, will help officials identify trends in waste and recycling....
...more
---
GRAND CHUTE - Brent Balken has done everything he can think of to find workers for his new Pizza Ranch near Costco.
The new restaurant is ready and should have opened by now. Its bills are starting to pile up in his mailbox.
He pushed the opening back several times, from October to early November. It's now set at Nov. 16, but just for delivery and carryout. He hopes he can open inside dining by early December.
It all depends on hiring. He needs 45 people and has just 22 so far...
...Ahlstrom-Munksjo (the former Thilmany paper mill), for example, recently put out the call for applicants for jobs starting at $19 an hour that don't require experience...
...more

Ken Notes: An interesting trend in light of the pandemic. For our industries finding skilled labor is even tougher. We need a program to work with high schools and tech schools to create a school to work transition that bring some of the skills we need into the workplace...
---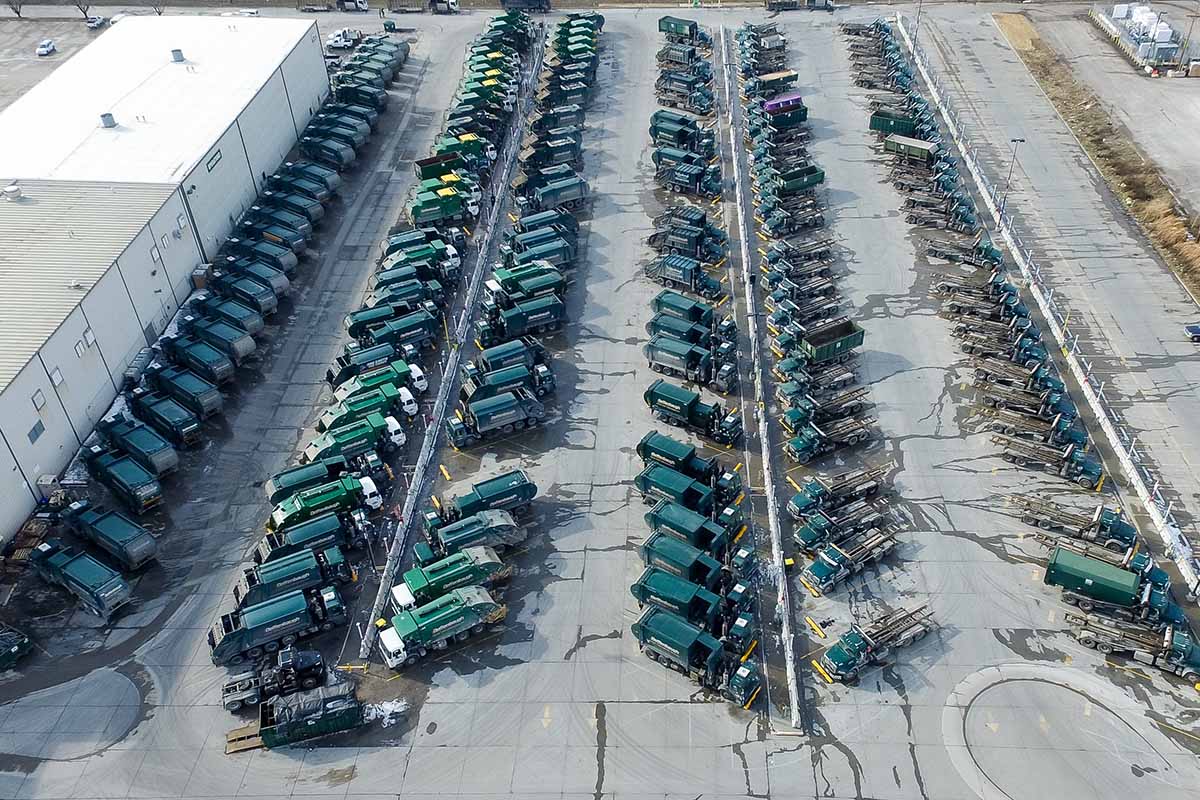 The largest hauler in North America processed a record amount of recyclables in 2019, and it invested more than $100 million to improve its recycling infrastructure, according to its latest sustainability report.
Waste Management, the Houston-headquartered garbage and recycling giant, detailed its recycling activities in
the report
covering 2019 and early 2020.
...more

Ken Notes: Worth looking at...
---
The Sustainable Packaging Coalition¬ģ congratulates the three winners of the 2020 SPC Innovator Awards. This annual award recognizes meaningful contributions and advancements towards more sustainable packaging in the following categories: Innovation in Responsible Sourcing, Innovation in Design Optimization, and Innovation in Recovery. A panel of judges, composed of SPC staff and Executive Committee members, selected the winners from twenty finalists that exemplify the creative and significant work done by industry to advance sustainable packaging...
...more
---
Sponsors
Call 608.467.6025 For More Info
...more
---
Ken Harwood
Editor
WisconsinDevelopment.com
Wisconsin Paper News is a weekly newsletter and website featuring positive stories from Wisconsin`s Paper industry.

Our goal is to remind the decision makers in Wisconsin of the importance of our industry both historically and more importantly into the future. Wisconsin Paper News will be sent to 2,000 Elected Officials and staff, Press Outlets, and Industry leaders each week. It is free to subscribe.
Ken began his career with Kimberly-Clark, consulted with dozens of Fox Valley Companies and eventually became Mayor of Neenah Wisconsin before heading to Madison where he continues to advocate for Wisconsin businesses and communities. He is a journalist, cheerleader, and proponent for the companies that made Wisconsin what it is today.
...more
Wisconsin & "Paper Mills" OR Pulp OR Converting OR "Paper Recycling" OR "Forest" OR "paper Manufacturing".