---
Wisconsin Paper News is a weekly newsletter and website featuring positive stories from Wisconsin`s Paper Industry brought to you by Wisconsin Development News.

...Full Story Here
---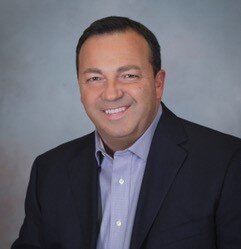 This week'Äôs episode of 'ÄúWisBusiness: the Podcast'ÄĚ is with Scott Suder, president of the Wisconsin Paper Council.
He provides an update on an industry-backed bill moving through the state Legislature that would limit how often inspections of certain mill machinery can be conducted. The bill recently passed a Senate committee 5-0.
'ÄúI think that'Äôs a testament to the fact that we have such a wide, diverse coalition supporting this legislation, which includes economic development associations, labor, labor unions, industry partners and other coalition trade association groups that are supporting this,'ÄĚ he said.
Suder discusses challenges the industry is facing, and touches on some of the paper mill closures seen in the state earlier this year. But he also highlights the industry's resiliency despite the impact of the COVID-19 pandemic....
See Also:
...Full Story Here
---
New Plant adds expertise, value and sustainable advantage to the growing packaging industry. Sturtevant, WI'ÄĒ(October 18, 2021) ND Packaging has officially opened its 350,000 Sq. Ft. corrugated packaging plant in southeastern Wisconsin. At full operation, this new facility will add more than 80 full-time jobs to the region. Today marks the beginning of a new and experience-backed venture into the growing packaging industry. The company is excited to bring jobs to the community and add growth to import Wisconsin business sector. Furthermore, ND Packaging is thrilled to start producing high-quality corrugated sheets and containers and provide exceptional solutions for customers in the Chicagoland and greater Wisconsin marketplace...
...Full Story Here
---
An environmental conservation organization has bought the largest block of private commercial forestland remaining in Wisconsin. The Conservation Fund purchased 70,000 acres in northern Wisconsin last week from investment firm The Forestland Group to preserve it for recreational use and logging.
The land purchase located mostly within Oneida County is the largest ever made in Wisconsin by the Conservation Fund, which worked to protect the 65,800-acre Brule-St. Croix Legacy Forest in 2015....
...Full Story Here
---
AIR DATE: Thursday, October 28, 2021, 7:30am
Loggers in northern Wisconsin say their profits are declining because of the ripple effect from the Verso paper mill closure in 2020. We learn how timber professionals are keeping their businesses alive and what it will take for the industry to rebound...
...Full Story Here
---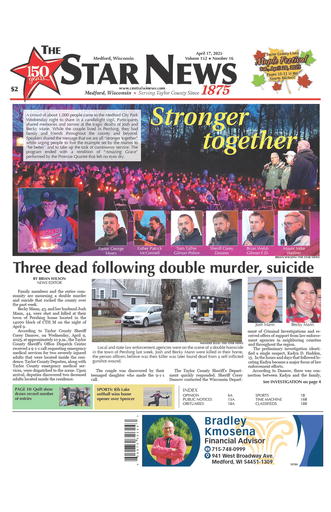 October 17-23 is Forest Products week in Wisconsin
It is a time to reflect on the important role the state's forest-related industries play in keeping rural Wisconsin economically strong.
By the numbers, the economic impact of forest products in the region and state is impressive. The forest products industry in Wisconsin provides more than 64,000 full and part-time jobs and has a total industry output of $24.5 billion and value-added of $7.1 billion. It ranks 11th in terms of number of full-and part-time jobs, 9th in value-added, and 3rd in industry output in the state. Every ten jobs in the forest products industry support an additional thirteen jobs in other sectors in the state. Combining direct, indirect, and induced effect, the industry contributes over 140,000 jobs with an annual gross output of $38 billion....
...Full Story Here
---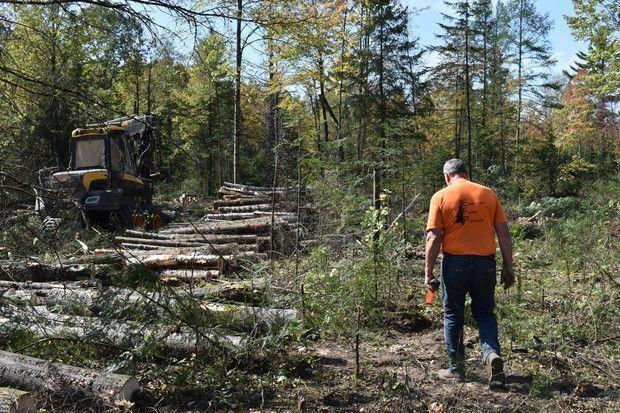 A massive wall of hardwood is stacked just off the road at a logging site near Elcho, where Dennis Schoeneck is working. The area was once a farm 'ÄĒ he found a line of stones that decades ago delineated its boundaries.
Now Schoeneck is harvesting aspen, white birch and other trees here. The landowner uses these acres for hunting, and Schoeneck's work will make it easier to navigate for him and for deer. Schoeneck, who founded Rhinelander's Enterprise Forest Products in 1978, will sell the timber to local paper mills.
That's the way the business has worked for more than a century. But today, paper mill closures in Wisconsin have removed some of the key buyers of pulp wood. That's created a glut of supply in timber markets, and in turn has sent prices plummeting...
...Full Story Here
---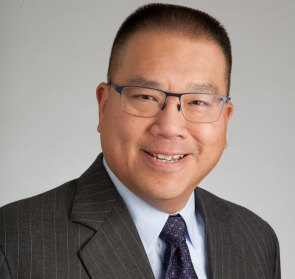 Oct. 25, 2021 - Kimberly-Clark Corporation (NYSE: KMB) today reported third quarter 2021 results...
Executive Summary
Third quarter 2021 net sales of $5.0 billion increased 7 percent compared to the year-ago period, with an organic sales increase of 4 percent.


Diluted net income per share for the third quarter was $1.39 in 2021 and $1.38 in 2020.


Third quarter adjusted earnings per share were $1.62 in 2021 compared to $1.72 in 2020. Adjusted earnings per share exclude certain items described later in this news release.


Diluted net income per share for 2021 is anticipated to be $5.15 to $5.60.


The company is now targeting full-year 2021 organic sales decline of 1 to 2 percent and adjusted earnings per share of $6.05 to $6.25. The prior outlook was for organic sales decline of 0 to 2 percent and adjusted earnings per share of $6.65 to $6.90. The updated earnings outlook reflects significantly higher input cost inflation.
...Full Story Here
---
Sponsors
Call 608.467.6025 For More Info
...Full Story Here
---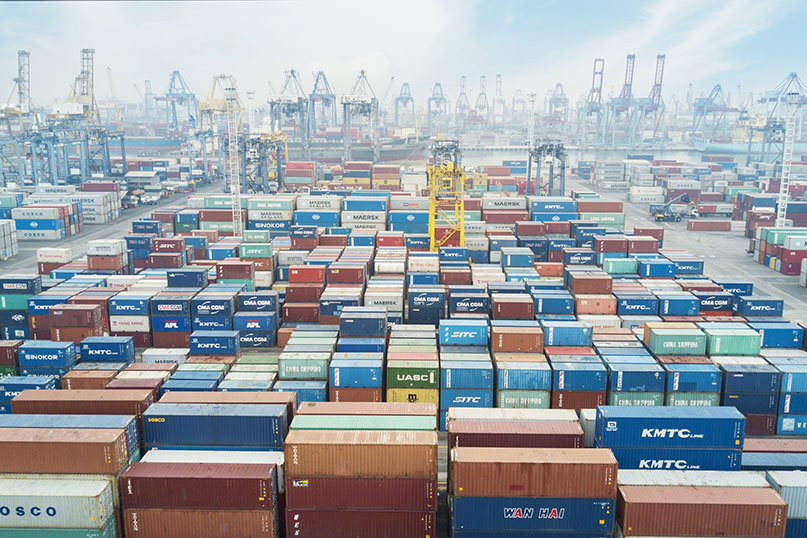 Strife in the global shipping sector continues to impact North American recycling, with companies experiencing higher rates as well as decreased shipping availability and reliability.
Broadly speaking, the global logistics crisis was spurred by a short-term decline in shipping demand at the beginning of the pandemic, followed by an unprecedented surge that continues today.
The results have been clogged ports leading to ships idling at sea, truckers waiting in line for hours and fast-rising shipping rates. Meanwhile, the situation has drawn the attention of the federal government...
...Full Story Here
---
Package configurations are changing due to retailer and consumer demands, with significant implications for secondary packaging
Oct 25th, 2021 -
Recent consumer trends such as demand for sustainable packaging options, convenience packaging, and SKU proliferation, mean more package variety and more crowding on-shelf. Because of this, many manufacturers are switching up packaging configurations and building in value propositions to their secondary packaging.
According to a report by PMMI Business Intelligence, there are four secondary packaging requirements that retailers have today:
· Shelf-ready cartons for easier product display
· Multi-packs / variety packs
· Biodegradable or recyclable materials
· Traceability and product security
...Full Story Here
---
Schumacher Packaging, a corrugated board producer and full-range supplier of paper-based packaging solutions, has commissioned Voith to rebuild PM 2 at its Myszków site in Poland. The line is scheduled to start up again in mid-2023 after a short rebuild period. After the rebuild, the line will double its production capacity of light weight containerboard from 500 to 1000 tons per day. As part of the rebuild scope, Voith will upgrade the OCC stock preparation with technologies from the BlueLine portfolio, and the paper machine will be extensively modernized with state-of-the-art machine concepts and a new VariFlex NG high-performance winder. The full-line supplier Voith is placing a special focus on high availability, technological efficiency, process stability and sustainability with the lowest possible energy balance for the plant. In addition, Schumacher Packaging benefits from simple and safe operation of the machines, as well as the extensive technological knowledge of Voith experts. Another focus will be on minimizing the maintenance and servicing effort.
"With the rebuild, we will deliver to Schumacher Packaging a customized solution at the highest level," says Martin Bassmann, President Products & Services EMEA at Voith Paper. "This means that production capacity, efficiency and quality can be significantly increased." ...
...Full Story Here
---
Ken Harwood
Editor
WisconsinDevelopment.com
Wisconsin Paper News is a weekly newsletter and website featuring positive stories from Wisconsin`s Paper industry.

Our goal is to remind the decision makers in Wisconsin of the importance of our industry both historically and more importantly into the future. Wisconsin Paper News will be sent to 2,000 Elected Officials and staff, Press Outlets, and Industry leaders each week. It is free to subscribe.
Ken began his career with Kimberly-Clark, consulted with dozens of Fox Valley Companies and eventually became Mayor of Neenah Wisconsin before heading to Madison where he continues to advocate for Wisconsin businesses and communities. He is a journalist, cheerleader, and proponent for the companies that made Wisconsin what it is today.
...Full Story Here
Wisconsin & "Paper Mills" OR Pulp OR Converting OR "Paper Recycling" OR "Forest" OR "paper Manufacturing".